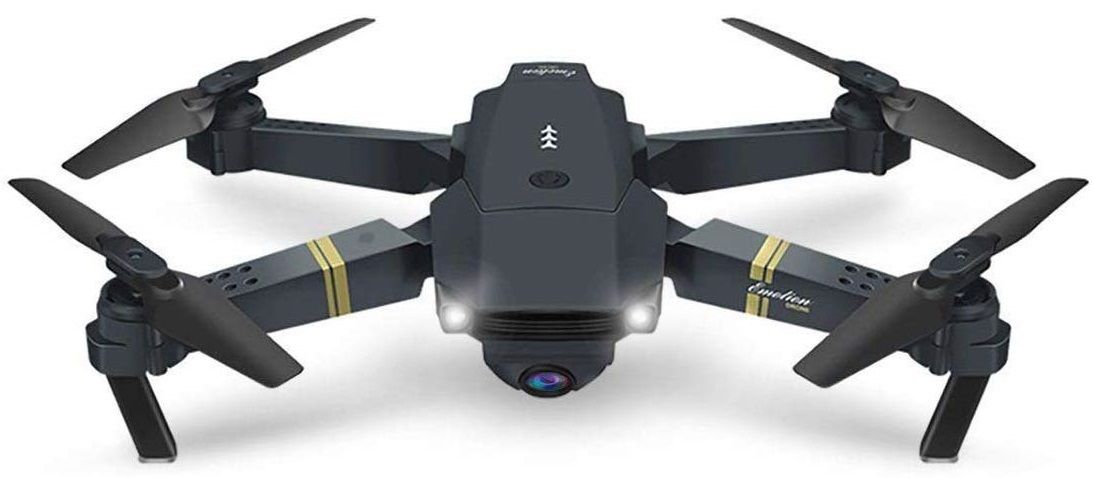 If the Eachine E58
is described as a toy grade copy of the Zerotech Dobby
, then the Eachine E58
can be described as a miniature clone of the DJI Mavic Pro
.
The Eachine E58
is a great entry level pocket selfie drone. It offers smooth and stable flying, and the fact that is it fun and easy to fly makes it great for beginners. The one key take off and landing features as well as the return to home button means that it virtually flies itself. It is also durable and very portable, it folds up easily and and is small and very quiet which makes it a very discreet drone.
The control range is good, up to 100 meters, and it is shipped pretty much ready to fly. You will need to unclip the battery from the drone and charge it up with the included battery charger, which takes around 60 mins. Then clip it back in, unfold the arms, and turn on the drone, followed by the radio controller. Once the drone has synced to the controller you are ready to go, and the battery will give you around 7-9 mins of flight time. If you want to use the FPV function, and take video and pictures you will need to download the App "JY UFO" and put your mobile phone into the pull-out phone holder on bottom of the controller.
The camera quality on the Eachine E58
is pretty good. It shoots video in wide angle 720P HD and takes 2MP photos. The video and pictures are recorded onto a mini SD card slotted inside the drone.
Eachine E58 Spare Batteries
are readily available, as are Eachine E58 Spares
.
Our Verdict
This is a great little pocket selfie drone for the price, it is a nice easy machine to fly and is ideal to cut your teeth on before buying something more expensive. You can have fun with the selfie features and the footage and pictures are pretty good. Makes a great gift too!