Potensic A20W Mini Quadcopter
Posted on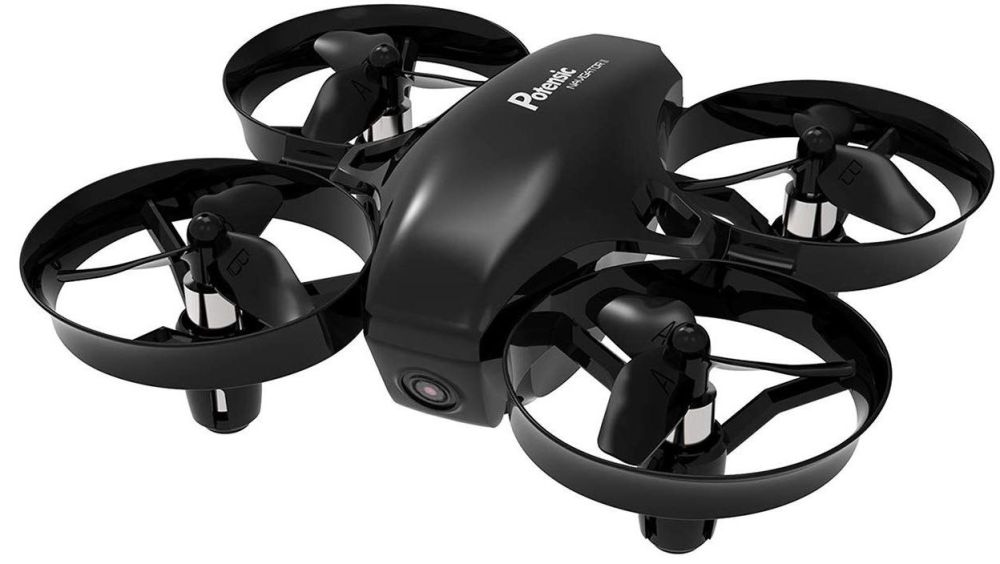 The Potensic A20W
is a great little drone with a huge host of features and multiple functions for a great price. It is perfect for kids and adults alike, and is a fab way to introduce beginners to the concept of FPV flying without breaking the bank, or breaking a more expensive drone.
The Potensic A20W
comes with a transmitter, and can be flown alone, or with the aid of a smart phone which fits in the holder attached to the transmitter and which can be used to enjoy real time live FPV feed directly from your phone. It has many standard but handy features such as Altitude Hold (Hover), One Key Take-off/Landing and Low Battery Alarm, but also some special and cool features such as Flight Path Plan (draw a path on the App and the drone will follow it) and G-Sensor Mode, where you control your drone by tilting your phone.
The Potensic A20W
comes with a battery, but with a 5 minute flight time per charge it is worth buying another Potensic A20W Spare Battery
. A spare set of propellers are also included, but other Potensic A20W Spare Propellers
can be bought readily and cheaply.
All of these features come at the cost of the camera quality, which is not quite as good as others in the under £50 category, however the pictures are still great and it offers fantastic value as well as a fun flying experience, particularly if you are keen to try FPV. All in all, a great little drone.