Holy Stone HS210 Quadcopter Drone
Posted on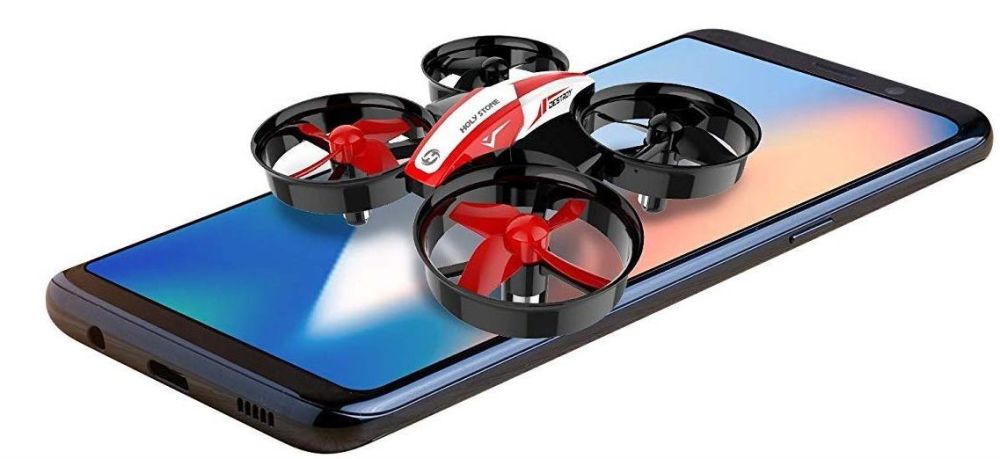 This drone is tiny, but don't let that put you off - it has identified its market and nailed it! Perfect for kids and beginners, and perfect for flying indoors, it makes the ideal Christmas present so you can master the controls and have some flying fun even if the weather is terrible outside.
The Holy Stone HS210
does lack features other drones have, notably a camera, but it makes up for it with build quality, reliability and ease of use. It also lacks a Return to Home feature, but if you are only flying indoors this shouldn't be too much of an issue.
The Holy Stone HS210
does its job well. It is tough and reliable, and will survive substantial impact from being crashed into walls and floors. However, should you need HS210 Spares
they are cheap and readily available. A spare set of propellers are included with the drone, along with the required screwdriver and 3 batteries, but if you need more a HS210 Spare Battery
can be bought cheaply enough (flight time is 7 mins per battery) The controlling transmitter is compact and efficient, and requires 3 AAA batteries.
The flight performance of the Holy Stone HS210
is excellent. It is stable in the air, and responsive anf fun to fly. As well as the One Key Takeoff/Land, Altitude Hold (Hover) and Headless mode features, it has a Low Battery Power Alarm and will also perform impressive 4 direction 3-D flips. It also looks great, with an impressive and eye-catching colour scheme.
All in all, this drone is a great beginners or kids drone. Its lack of a camera gives it a lower star rating but what it does do, it does very well. Its a great value reliable drone for the price.