What to do when your drone gets stuck in a tree
Posted on
Our neighbour recently took his brand new Syma X5C-1
drone for its maiden flight in a small garden. Whilst learning to master the controls, an unfortunate gust of wind blew the drone about 30ft high into a nearby birch tree. Despite several attempts to free the drone from the ground with the controls, it unfortnately remained stuck fast in the branches of the tree.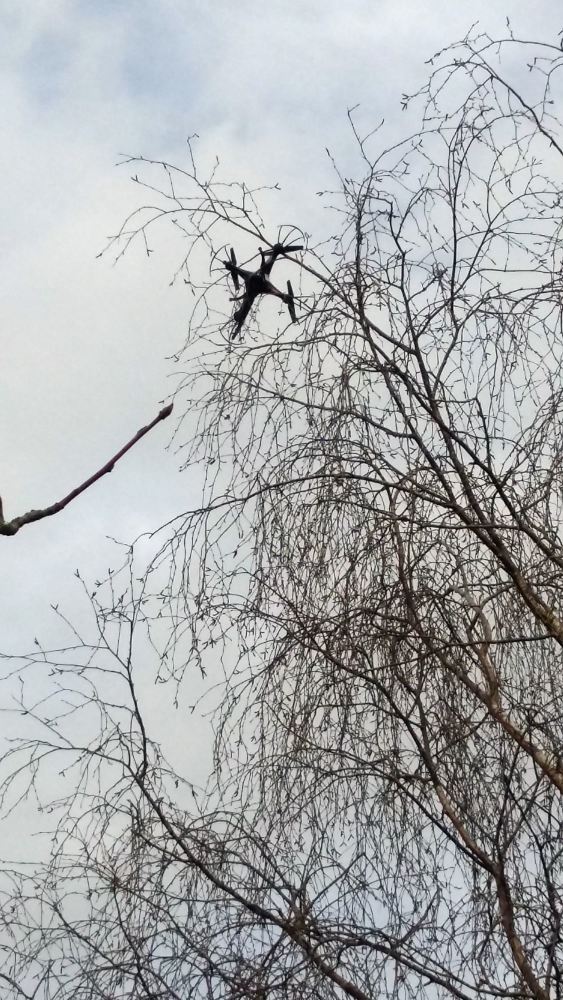 After much head scratching a ladder was located and leant against the tree, however it was still far too short to reach the drone.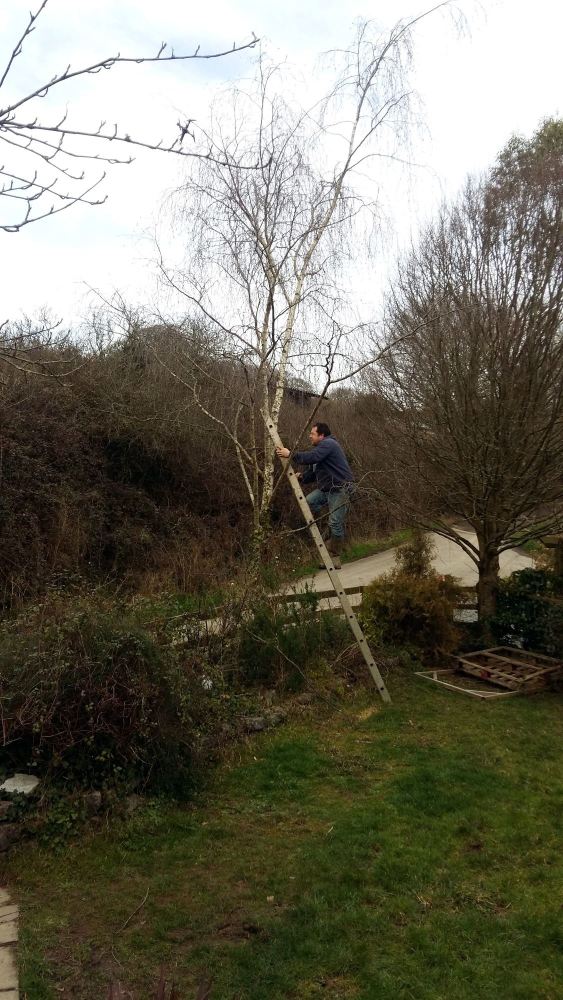 We did not think that the fire brigade would be too impressed with a callout to retrieve a drone stuck in a tree, so the only thing left to do was to saw off the branch and catch the drone as it fell! Fortunately the tree was also owned by our neighbour, along with the drone, so this was a feasible option. Five minutes later, the Syma X5C-1
was retrieved, and survived the ordeal unscathed, unlike the poor tree!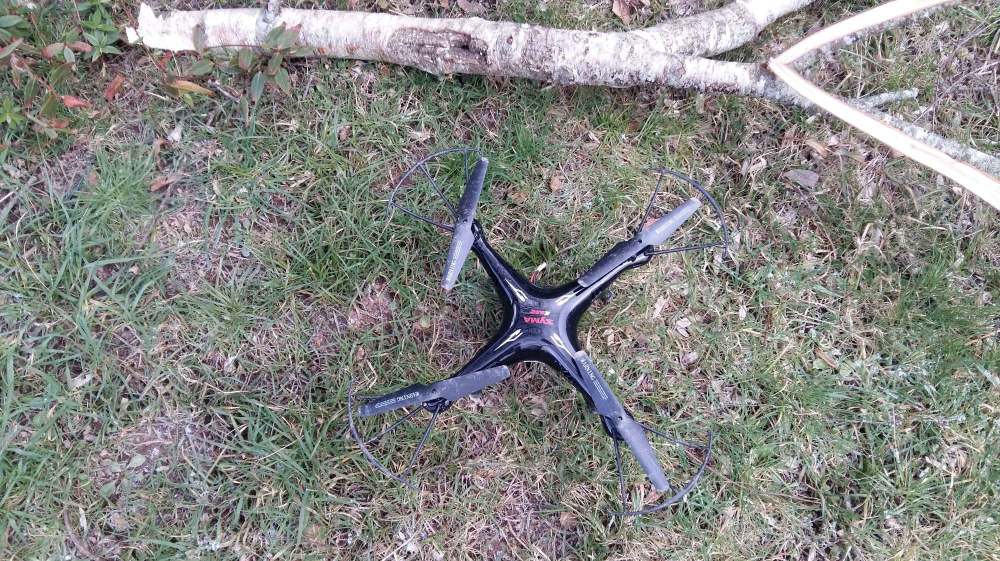 Before flying a drone for the first time, we thoroughly recommend reading our Beginners Guide to Flying a Drone, to help you avoid situations such as this!