Syma X8SC Review
Posted on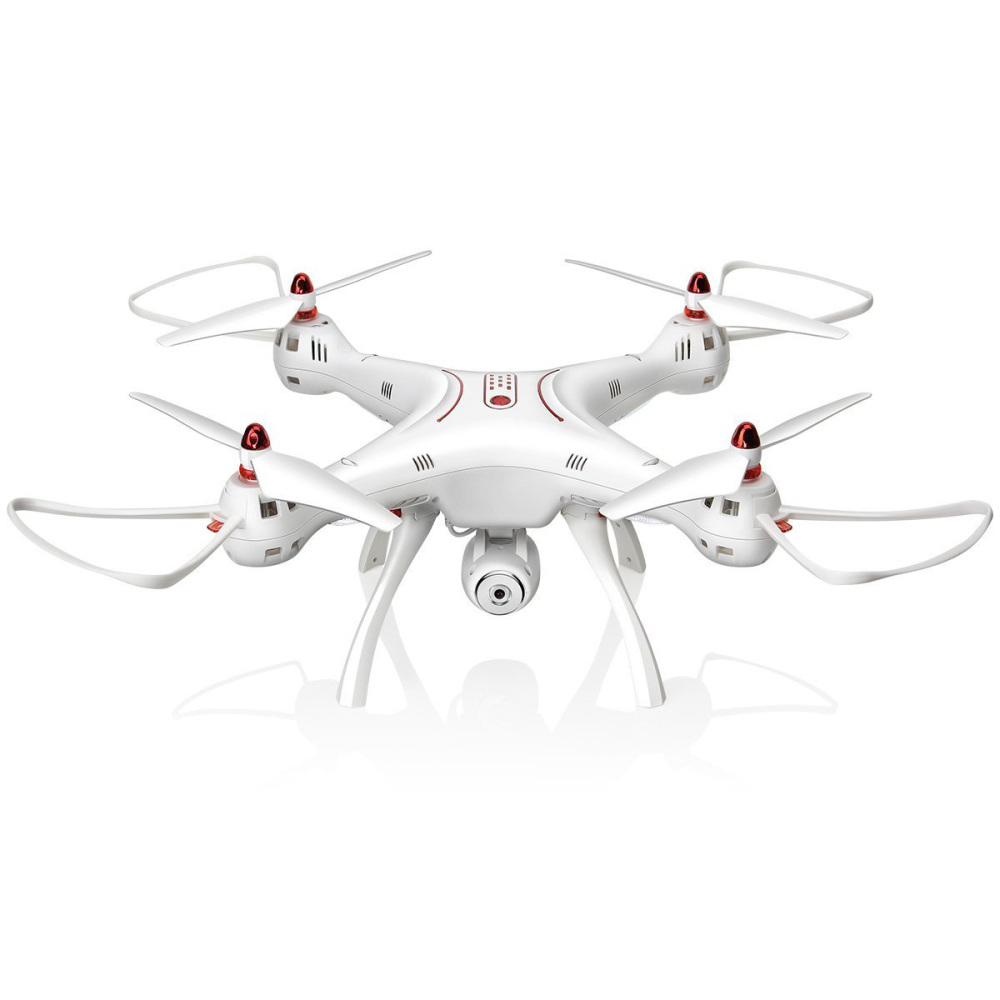 The Syma X8SC
is a beginner friendly drone from Syma's X8 series. It is a large (50cm x 50cm x 19cm) quadcopter with a 6-axis gyro which keeps it very stable during flight, and its size gives it good wind resistance. It has its own controller rather than being controlled by an app on a smartphone, so it does not have FPV (first person view), but it does have Altitude Hold Mode, Auto Take off and Landing and a new higher capacity battery.
The Syma 1MP HD camera is good quality, and you control the camera via the drone's newly designed controller. You can start or stop recording, and take stills during flight, and due to the fact that it has a fixed mount rather than a gimbal, the still images are better quality than the video footage.
The Altitude Hold Mode is a great feature which works well on this model considering it does not have GPS, and it allows you to lock the height of the drone so that it maintains a consistent altitude. This makes it easier to keep the drone stable and to take better quality film footage.
The flight time of the Syma X8SC
's battery is around 9-10 minutes minutes, depending on weather conditions and flying style, and the charge time is approx. 150 minutes. The control distance range is quoted as 70 metres, but it will fly further than this, up to around 100 metres. The controller has a new look from the preview designs, and takes 4 x AA batteries which are not included. The build quality of this drone is excellent and it flies very well, it will also perform a 360 degree flip at the press of a button, however performing this manoeuvre with a heavy action camera attached can cause it to plunge dramatically so make sure you have enough altitude or it is easy to crash. Alternatively you can remove the camera and landing gear and the Syma X8SC
will fly with much more agility.
The Syma X8SC
is shipped almost Ready To Fly. You just need to install the landing skids (they easily slot in), the camera, the rotors (follow the instructions as the A and B Rotors are different) and snap on the drone battery and insert the controller batteries. Syma X8SW Spare Batteries
and spare parts are readily available including replacement motors which plug in without needing to be soldered.
Our Verdict
All in all the Syma X8SC
is a really great drone, with excellent build quality and a great camera. It is fun and easy to fly with some cool features like the Altitude Hold mode and auto take off, and its stability in the air means it takes smooth video footage. Spare batteries and parts are also readily available, and easy to install. It is a cheap alternative to the DJI and is a good model to practice your flying abilities before moving on to a more expensive drone.

Check Price and Availability