DJI Mavic Pro Review
Posted on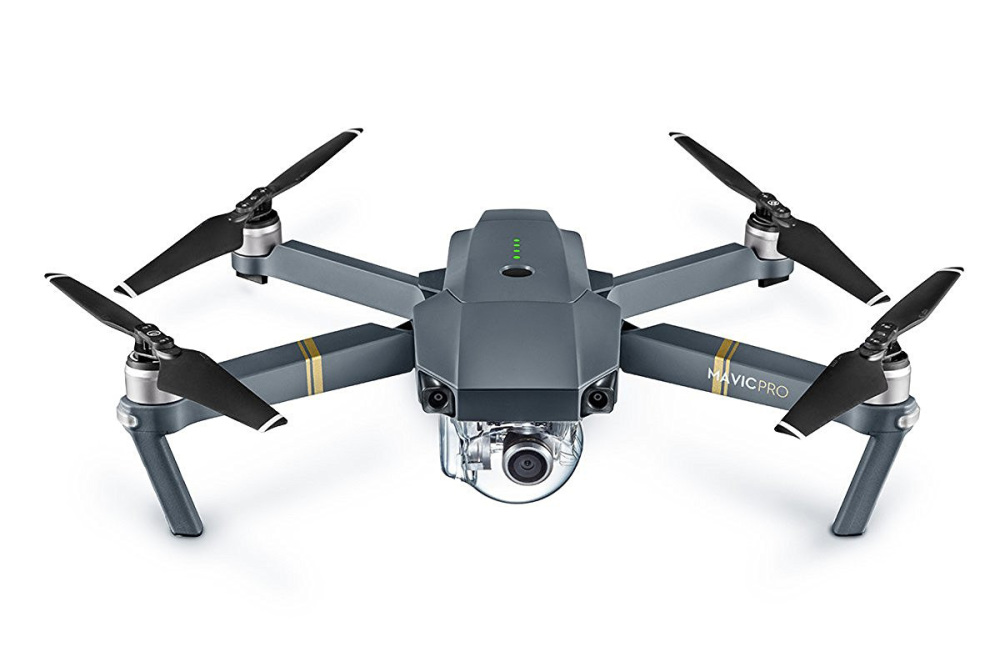 Said to be a cut above all other drones, the DJI Mavic Pro
is the most popular selling drone on the market at the moment. It has tonnes of technology packed into a tiny 83mm x 83mm x 198mm drone, including a 4k video camera, a 4.3 mile flight range and a 27 minute flight time. Don't let its size fool you into thinking that DJI have compromised on features and abilities because this could not be further from the truth. It also has a 3-axis mechanical gimbal at the back for ultra high video stabilisation, a 21 sensor GPS and folding arms and propellers for ultra portability.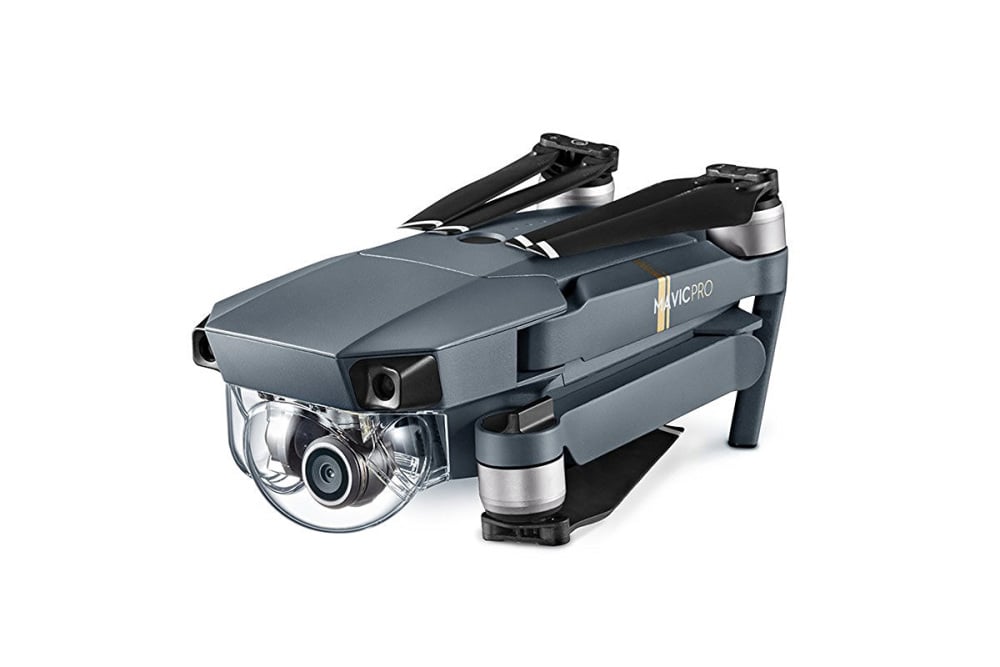 The DJI Mavic Pro
comes with a clever little controller which attaches to your Apple or Android smart phone, turning both units into a fully fledged controller with joysticks, gimbal controls and an onboard LCD screen displaying the battery indicator and aircraft data, plus the video screen of your phone. The drone can be flown using either Remote Control (greater range) or WiFi and you switch between the two by flicking a switch on the side of the aircraft.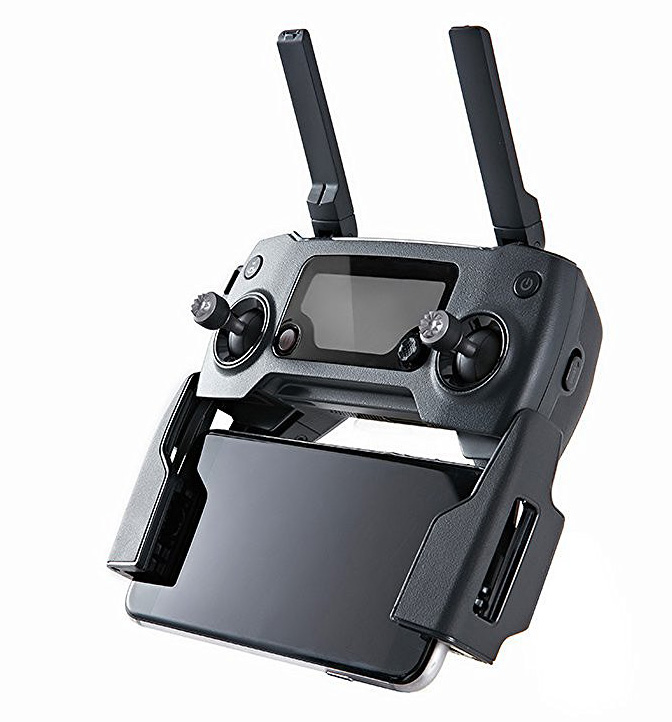 The DJI Mavic Pro
has a top flight speed of 40mph, and it can identify and track a vehicle if you want to film yourself riding a motorcycle for example. The video quality is outstanding in both 4k and 1080p, with the 4K filming at 30fps and the 1080p filming at 96fps. The 4K footage is more detailed but the 1080p is smoother. The 12MP stills are also incredible quality, however the camera does not perform as well in poor light.
In addition to the main camera there are four other cameras on board to aid in flight stability and crash prevention. Two downward facing cameras help keep the drone stable in areas of poor GPS coverage, whilst two others face forward and stop the drone crashing into obstacles. There are no cameras on the sides though so beware the drone can still crash if travelling sideways! The Obstacle Avoidance also stops working if the drone is travelling at more than 22mph.
The quoted flying time per battery charge of 27 mins is pretty accurate unless you are in Sport Mode which requires more battery power. A battery charge takes 1 hour and DJI Mavic Pro Spare Batteries
are readily available if a little pricey.
In terms of flight performance the DJI Mavic Pro
is precise, stable and easy to control. In Sports Mode it will hit an impressive 40mph whilst still remaining responsive and agile, and it ascends and descends at 6.6ft/s and 3.3ft/s respectively, thus not draining battery power whilst it reaches your preferred aerial filming height. It is resistant to winds of up to 24mph, and has all the flight features of the DJI Phantom plus a few fabulous extras. You can set the Mavic to orbit around a set point with Point of Interest Mode, follow your own movements with Follow Me mode, and have it take a selfie of you with Gesture Mode.
Build quality is excellent, the DJI Mavic Pro
is sturdy and tough and has withstood some pretty rough crashes (albeit onto grass rather than concrete). If you do manage to damage it then DJI Mavic Pro Propellers
can be purchased fairly cheaply. More serious repairs however are difficult and expensive as the drone needs to be returned to DJI.
Our Verdict
Whilst probably not the ideal beginners drone due to its cost and features, the DJI Mavic Pro
is a spectacularly impressive drone and outshines the Phantom 4 with its extra features, longer range and super portability. Absolutely the best drone on the market for its price right now.

Check Price and Availability