Eachine H8 Mini Review
Posted on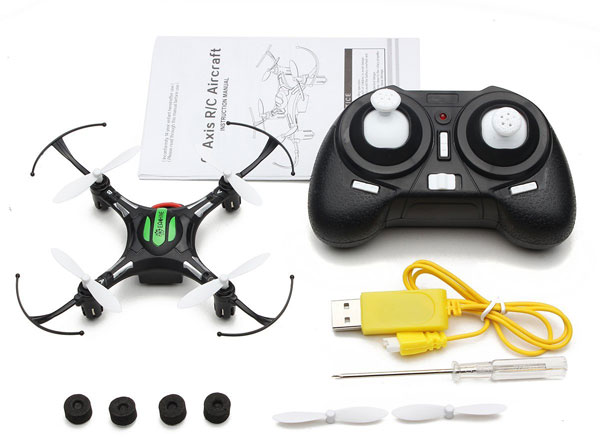 The Eachine H8 Mini
is a great beginner level/toy quadcopter for a great price at under £20. It has a battery life/flight time of approximately 5-6 minutes, and a charge time of 25 minutes which is pretty good. Eachine H8 Mini Spare Batteries
are cheap and readily available so it is easy to have 4 or 5 ready charged to give you a good half an hour of flying time.
The quadcopter has two speed modes, a headless mode and a 1 key return feature. Whilst its build quality is pretty good for the price, the prop guards are a little flimsy and you might have to keep bending them back into shape if you crash it or they will brush against the propellers. The Eachine H8 Mini
is supplied with two additional propellers but Eachine H8 Mini Spares
are readily available and cheap. The quadcopter has no camera but that is to be expected for its price. The controller takes 3 x AAA batteries which are not included.
Regarding the two flight modes, in 40% Mode the Eachine H8 Mini
is fairly easy to fly, and you can perform some pretty tight flips and play about with the Headless mode. In 100% mode however, the Eachine H8 Mini
is quite tricky to control as the yaw control is very sensitive. The quadcopter does not handle wind too well either with it being so small, but if you get a wind free day and can fly it a little futher then it has a signal loss protection mechanism which shuts down the propellers if the quadcopter flies out of range. You can then activate the 1 key return button to bring the Eachine H8 Mini
back to you.
Our Verdict
For under £20 this quadcopter is a very affordable drone although there is no camera and it is a bit flimsy, but what can you expect for the price. It is a great way to practice your flying skills without worrying about the value of the quadcopter if you crash it.


Buy Now