Parrot Rolling Spider Review
Posted on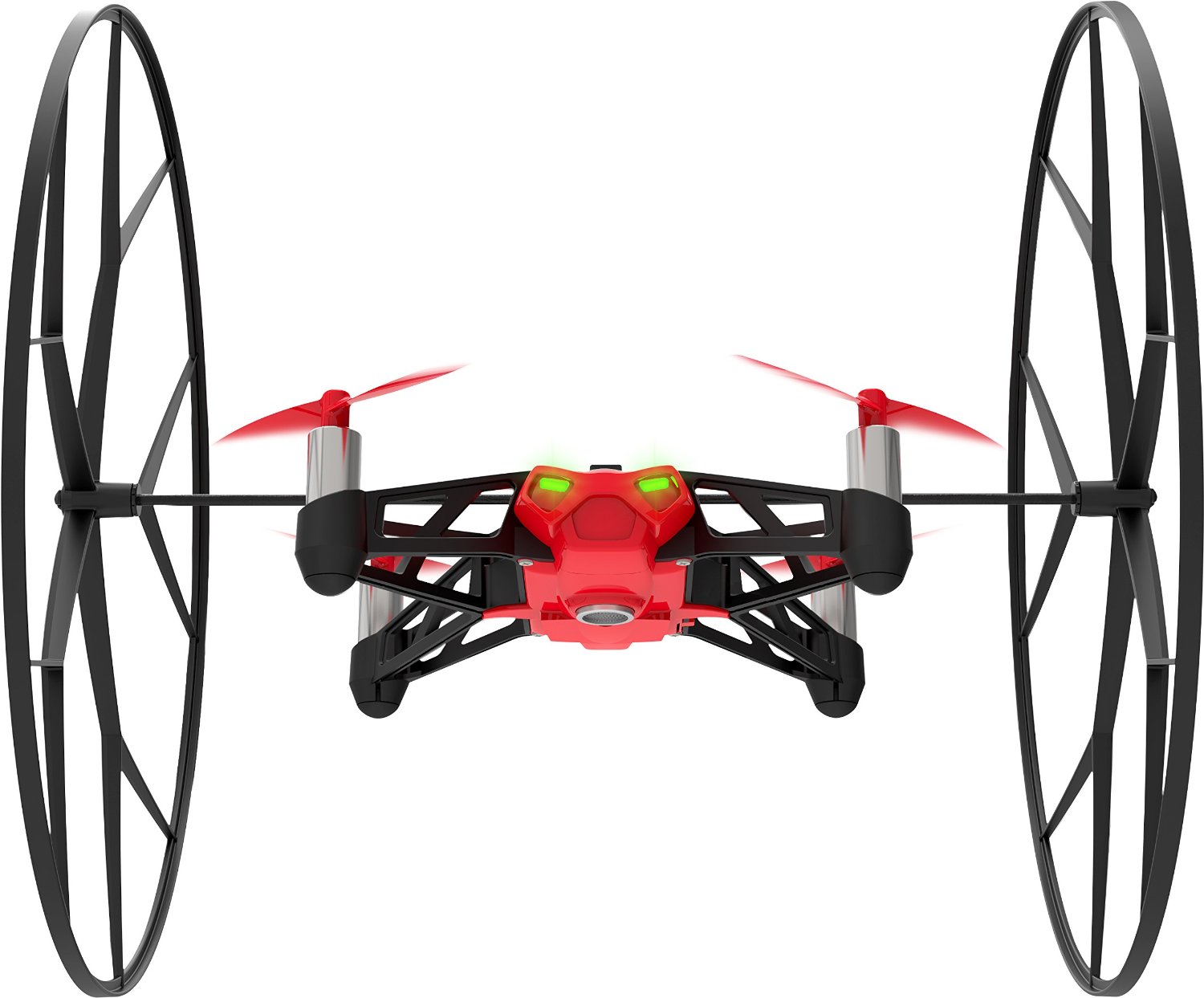 The Parrot Rolling Spider
is an easy to fly mini quadcopter controlled by Parrot's FreeFlight 3 Smartphone app, which is free to download for Android or iOS. The app controls the drone via Bluetooth.
This is a robust and reliable drone which will stand up to some quite severe crashes, particularly if you use the clip on giant wheels which will protect the rotor blades, although it is easier to control without them. You may need to buy some Parrot Rolling Spider Spare Propellers
as the drone does not come with any spares.
The Parrot Rolling Spider
has an 8 minute flight time before the battery needs recharging, and this takes approx 90 mins. Its flight is very stable, once in the air you can take your hands off the controls and it will hover on its own. There are also some preset flips and tricks pre programmed into the app which are pretty impressive and make you look like an expert pilot!
As its name suggests, with the wheels attached you can drive the Parrot Rolling Spider
along the floor, as well as up the wall and along the ceiling if you want a challenge.
There is a 0.3 megapixel camera mounted on the bottom for taking still images but the quality is not great and it does not take video.
The drone has a range of 20m and a max speed of 11mph, however you can configure the settings in the FreeFlight app, for example to impose a maximum altitude if you are flying indoors and want to avoid your light fittings.
Our Verdict
The Parrot Rolling Spider
is a fun drone aimed at children and beginners. It is easy to fly and will take low resolution pictures, and perform some impressive tricks. It is robust and reliable and spares are readily available - we think it is a great starter drone for the price but the poor camera and lack of video lets it down.


Buy Now