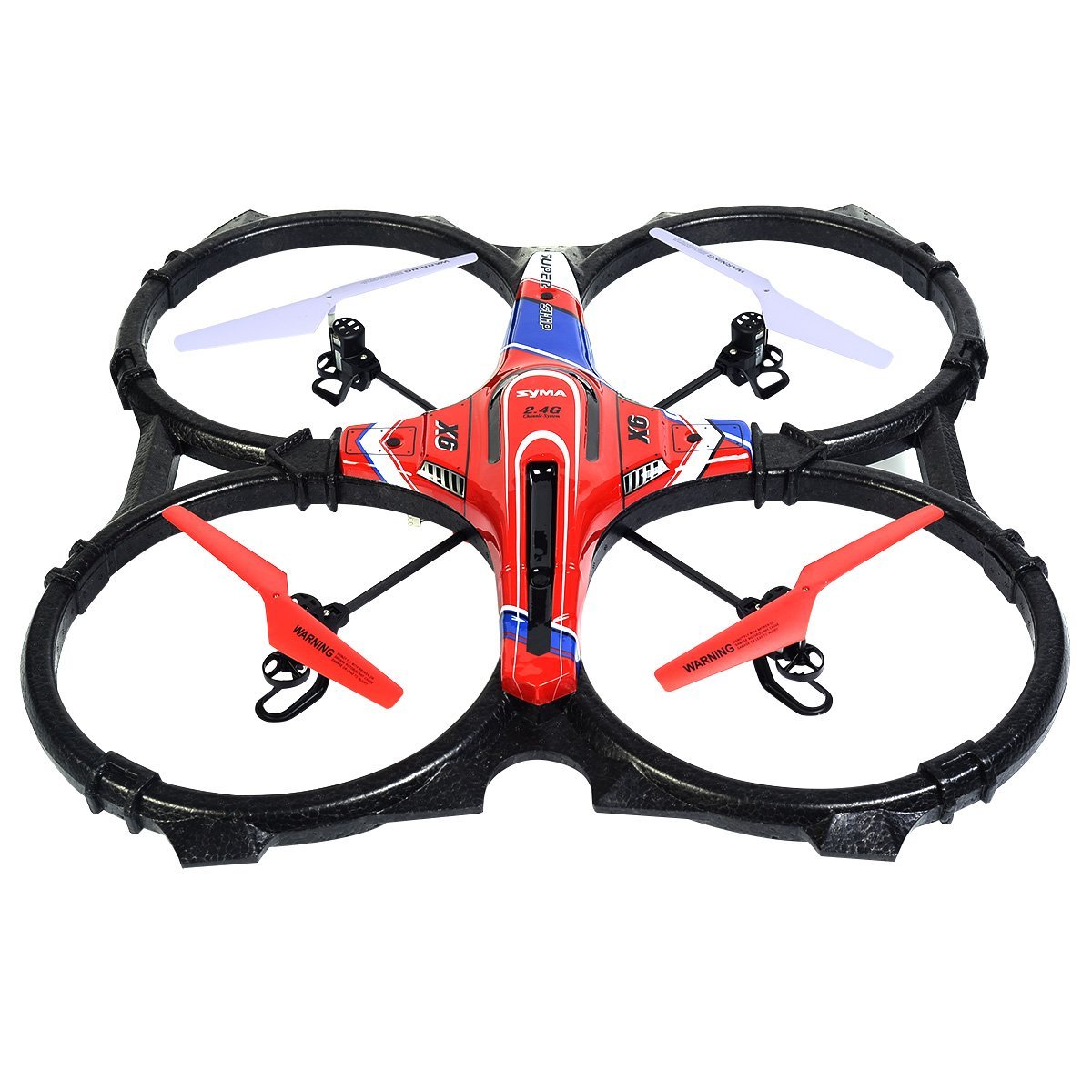 The Syma X6
quadcopter is large, tough, durable and very easy and fun to fly. It has responsive controls and is very manoeuverable, and it will bank, turn and hover equally as well as the more expensive drones. It has 2 modes, Low Speed and Expert, as well as built in functions in the controller to perform a 360 degree flip or a continuous roll.
The Syma X6
comes with a spare set of blades but no camera, although it has quite a high payload and will take a Go Pro attached to it. The footage taken is very smooth due to the stable flight of this drone. The Syma X6
's impressive size (22" x 22") along with the protective foam ring around the rotor blades means it is a pretty robust drone, and although it comes with spare rotors, it may be a while before you need them. Due to its size, the drone is not suitable for flying indoors, but it is great for flying outdoors and stands up well to light winds. The 30m flight range however, is quite limiting and we would expect it to be greater for a drone of this size. The battery life is 8-10 mins which is about average, but the 120 minute charge time is another factor which lets it down. You will definitely need a few Syma X6 Spare Batteries
, and these are cheap and readily available.
Our Verdict
The Syma X6
is a great drone to fly, easy and fun with some neat features. Bigger than its counterparts in the same price range so more quadcopter for your money, but this is offset by the lack of a camera. Low flight range and long charge time also let it down.


Buy Now