Syma X5C-1 Review
Posted on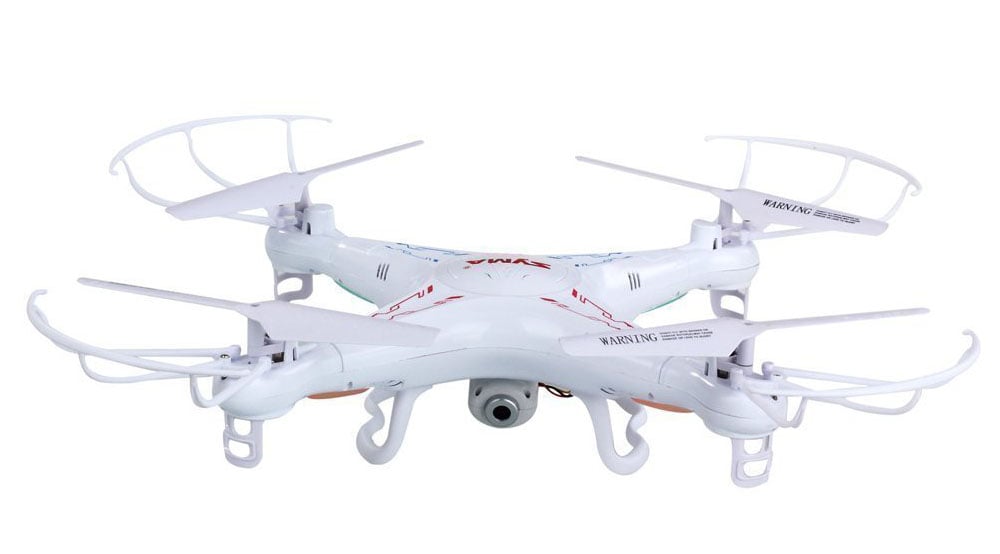 The Syma X5C-1
is the upgraded version of the Syma X5C, which had some issues with flying stability even though it was a best selling beginnner quadcopter. These issues have been addressed in this version and the Syma X5C-1
is now a much easier and fun drone to fly. (The Syma X5 is still on sale so it is worth checking that you are buying the version you want).
The flight time of the battery is around 7-8 minutes which is about average for this sized drone. You can increase this by not running the camera all the time, and just filming once you are at a decent altitude, or leave the camera off altogether to reduce the quadcopter's weight if you just want to concentrate on flying. Syma X5C-1 spare batteries
are readily available and cheap, so it is ideal to buy a few to keep you going. You can also upgrade to a larger battery to add extra flight time.
The Syma X5C-1
quadcopter comes with optionally fitted rotor blade protection covers which limits damage to the blades in the event of a crash. There is also a pack of spare rotor blades provided, and if you use all these then "Crash Packs" of spares are cheap and readily available. This quadcopter is pretty robust and reliable though and will survive most minor crashes without damage, which makes it great for the beginner pilot to cut their teeth on before moving on to something more expensive.
The Syma X5C-1
RC transmitter takes 4 x AA batteries which are not included. The controller has two modes, Slow which is ideal for beginners or indoor flight, and Fast if you want a bit more fun.
The quadcopter is very stable and easy to fly, and will actually stand up to light winds if flying outdoors. The quoted range is 50m, and this is plenty to be flying without FPV. However with an easy modification to the antenna you can increase this to 80-90m (there are lots of videos on YouTube how to do this).
The video records to a mini SD Card which is included, and the quality is pretty good if flying in bright light. There is an SD-USB adaptor included which makes it easy to download the footage onto a laptop with a USB port. For the price we think this an absolutely fantastic quadcopter it would definitely give the quadcopters in the next price range up a run for their money.
Our Verdict
Definitely the best cheap drone with a camera that we have seen in this price bracket. Robust and reliable, it is easy to fly with plenty of readily available spares. For flying experience, the Aviax F2C
probably has the edge, but this drone has a better camera, and overall it is a great drone and fantastic value for money.


Check Price and Availability