Top Race TR-Q511 Review
Posted on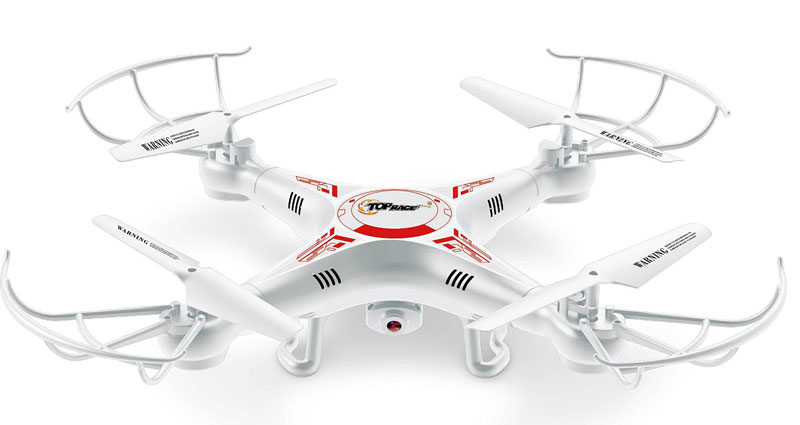 The Top Race TR-Q511
is a fantistic quadcopter with a great quality camera, which saves the footage onto a Mini SD which is included. It is fairly easy to fly, with a 6 axis gyro to keep it stable, and it has a great range of 100m. In the event that you lose sight of it whilst you are flying, it has the added feature of a 1 button return which when pressed the drone will return back to you. It also has a "headless mode" option, which is great for beginners because no matter what direction the Top Race TR-Q511
is facing, if you push the button towards you the drone flies towards you.
The Top Race TR-Q511
is came to market in November 2015, and is very similar in build and quality to the Syma X5C-1
. In fact, most spares for the Syma X5C-1 (propellers, guards etc) can be used with the TR-Q511. Top Race TR-Q511 Spare Batteries
are also cheap and readily available. For the price this drone is well worth a punt, as the video quality is excellent and there are some really neat flying features. It is very stable and easy to fly and will hover on its own which makes it ideal for the beginner and first time drone owner, and it is fairly robust and will survive the odd crash so is ideal for the beginner pilot.
Our Verdict
Top Race TR-Q511
is a fantastic drone with the best camera that we have seen for this price, easy to fly and a great beginner drone.

Check Price and Availability