Hubsan H107D Review
Posted on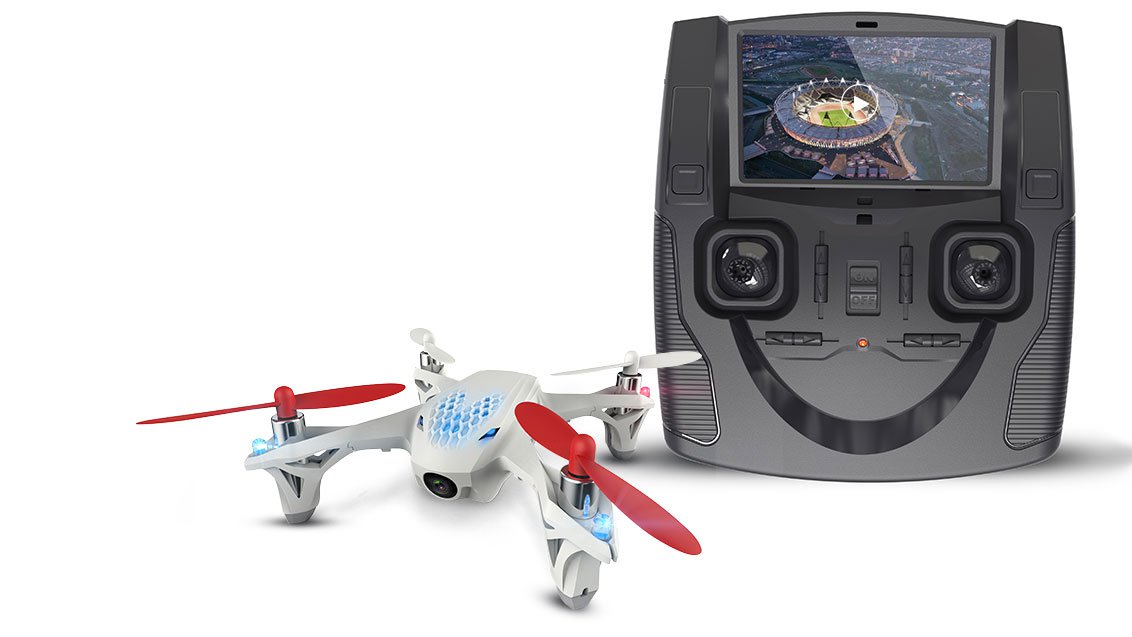 The Hubsan 107D
mini quadcopter is tiny and will fit in the palm of your hand. However, don't let that put you off because it is a robust drone which is tremendously agile and fun to fly, with a great range of 100m and a live video feed from the drone to the transmitter. It can be difficult to fly the Hubsan 107D
using the First Person View (FPV) and if you are not careful it can easily fly out of range, many have been lost in back gardens, field and trees so it is probably better to fly by keeping it in your sight until you are used to it. You can record the footage it films to a Micro SDHC card which is not included, however it records in AVI format which needs to be converted with software before it will play on a computer, and the quality is quite poor.
The flight time of the Hubsan 107D
battery is quoted as 8 minutes and this is true to form, you will get at least 8 minutes, possibly more depending on how you fly it. Although this is an excellent battery life given the size of the drone, you may find it frustrating if it is your first drone and you are learning to fly as they will be very short lessons and learning progress may be a little slow. Once you have mastered the controls you will be having so much fun flying this drone that you will not want to land and charge up the battery. However, Hubsan H107 spare batteries
are readily available and cheap, approx £12.99 for 3.
The Hubsan 107D
comes with a rotor blade protection cover which limits damage to the blades in the event of a crash. There is also a pack of spare parts provided, and if you use all these then "Crash Packs" of Hubsan H107D spares
are also cheap and readily available. The build of the Hubsan 107D
is good quality and it is robust and reliable.
The RC transmitter takes 4 x AA batteries which wear down quickly due to the LCD screen so it is better to buy some rechargeables. You can turn off the screen to save power, and there is an accurate timer which tells you how long you have left in the batteries. The controller has two modes, Beginner and Expert which lets you configure the sensitivity of the Hubsan 107D
so that you get more accurate flying.
Due to its size, this mini quadcopter is not great for flying outdoors in windy conditions, and it is difficult to get the drone to hover as there is no autopilot. The video quality is poor and it can take time to learn to fly it properly, however spares are cheap and readily available and it is a fun entry-level drone. The skills you develop learning to fly it will stand you in good stead if you want to move on to something bigger and better in the future.
Our Verdict
A great reliable and robust starter drone with Hubsan H107D spares
cheap and readily available. Can be tricky to fly, but it is ideal if you want the experience of flying FPV. The poor quality camera lets the Hubsan 107D
down and there are drones out there with better quality cameras for a similar price.


Buy Now